The UCSF/UC Hastings Consortium on Law, Science & Health Policy is proud to partner with the Hastings Women's Law Journal in presenting this fall's conference entitled "Fixing a Broken System: Rape and Sexual Assault in the Military." This conference will examine the response of the U.S. military justice system to sexual assault within its ranks. Throughout the day, panelists from a variety of disciplines will discuss the legal, social, and health implications of military sexual assault, and the policy changes that have been proposed. The conference will also feature a keynote address from Congresswoman Jackie Speier, who has been active in addressing the problem of sexual violence in the military. For more information and registration, please see http://www.hastingswomenslj.org/symposium. For any questions, please contact Gina Gribow at gribowg@uchastings.edu.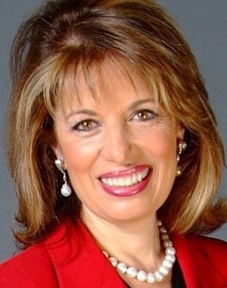 Congresswoman Jackie Speier
About the Speakers:
Confirmed speakers thus far are as follows:
Keynote Speaker: Congresswoman Jackie Speier
John D. Altenburg, Jr., Major General, U.S. Army (Ret.)
Philip D. Cave, Commander, U.S. Navy (Ret.)
Josh Connolly, Deputy Legislative Director, Office of Congresswoman Jackie Speier
Zoe Dunning, CDR, U.S. Navy (Ret.)
Kathleen Gilberd, Co-Chair, National Lawyer's Guild Military Law Task Force
Maia Goodell, Chair, New York City Bar's Military Affairs and Justice Committee
Victor M. Hansen, Professor of Law, New England Law, Boston
Elizabeth L. Hillman, Professor of Law, University of California Hastings College of the Law
Shira Maguen, Health Sciences Assistant Clinical Professor, Dept. of Psychiatry, UCSF
Rachel Natelson, Legal Director, Service Women's Action Network (SWAN)
Teresa Panepinto, Director of Legal Services, Swords to Plowshares
Kate Weber, Protect Our Defenders Advocacy Board Member
Bridget J. Wilson, Esq., Major, California Guard, U.S. Army Reserve, Enlisted (Ret.)
CME and CLE Credit:
Both CME and CLE credits will be offered for this event.
The O'Brien Center for Scholarly Publications is a State Bar of California approved MCLE provider. Please RSVP with your state bar number and address to Gina Gribow at gribowg@uchastings.edu.
These activities have been planned and implemented in accordance with the Essential Areas and policies of the Accreditation Council for Continuing Medical Education through the joint sponsorship of the University of California, San Francisco School of Medicine (UCSF) and the UCSF/UC Hastings Consortium on Law, Science & Health Policy. UCSF is accredited by the ACGME to provide continuing medical education for physicians. Presenting faculty have disclosed no conflict of interest for this event.
Update:
A recording of the conference can be found here: http://www.livestream.com/uchastings.